Submit Release
Exhibitor news releases
Ford, Toyota, Ginetta, DTM, Mahle and Magnetti Marelli all scoop honours at Professional MotorSport World Awards 2016
Professional MotorSport World 2016, 10 November 2016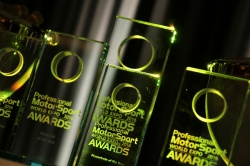 - Toyota's TS050 Hybrid LMP1 wins Race Car of the Year with Ford Performance taking Motorsport Team of the Year
- Le Mans' Circuit de la Sarthe clinches Motorsport Facility of the Year
- Ginetta's Lawrence Tomlinson awarded coveted Outstanding Contribution to Motorsport accolade
---
SST Technology's new alloy based cooling systems – on show!
SST Technology, 10 November 2016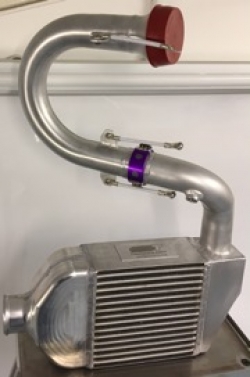 SST Technology continues to diversify with recently developed capability into alloy based cooling systems.
---
Temperature, aerodynamic and force measurement specialist showcases a selection of new sensors
Texense™, 8 November 2016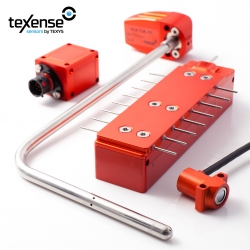 Texense™ will be displaying its latest range for 2017, including new differential pressure sensors, a new wireless sensor and an inertia sensor.
---
New Polymer Coated Race Bearing - See it First At The Expo!
King Race Bearings, 8 November 2016

King Race Bearings will be unveiling its brand new Polymer coated race bearing.
---
Motordrive unveils the 10 year MD10 competition seat
Motordrive, 8 November 2016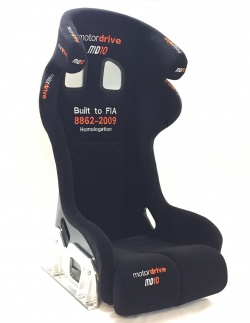 Motordrive will be unveiling the MD10, its brand new, cutting edge 10-year seat range, being promoted as the lightest carbon 10-year seat available for circuit and rally driving.
---
Nano technology infused low friction oil
Millers Oils, 8 November 2016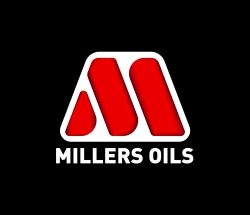 Millers Oils will be showcasing Nanodrive, its unique, multi award winning ultra-low friction oil.
---
BPS specifies Cruden Panthera simulator software
Base Performance Simulators, 7 November 2016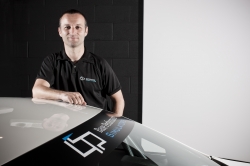 From 2017 BPS will offer Cruden's Panthera software on simulators located in their base in Banbury, England, and in their tailor-made simulator packages designed for teams and individuals located around the world.
---
Temperature, aerodynamic and force measurement specialist showcases a selection of new sensors
Texense™, 4 November 2016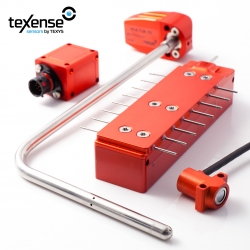 Texense™ will be displaying its latest range for 2017, including new differential pressure sensors, a new wireless sensor and an inertia sensor.
---
New IR Wheel Sensor from bf1systems
bf1systems, 4 November 2016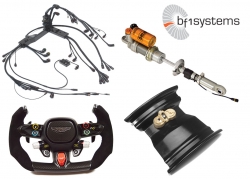 At the 2016 Professional Motorsport World Expo bf1systems will be demonstrating the latest IRTPTMS wheel sensor, which is capable of measuring the temperature of the inner tyre carcass at 5 user selectable points, in addition to the existing TPMS and IRTPTMS solutions that are trusted by customers in every major race series around the world. As well as the on-car electronics, off car-solutions such as the networked Garage Monitoring System will be on display to allow visitors to understand how bf1systems products can ensure your tyres are in optimal condition at all times. On the stand will be product experts who can discuss the products and advise on the best solution for your application.

A range of force measurement solutions will be on display, including the recently launched top mount loadcell which is currently being used in WRC and WTCC applications, and as the majority of force measurement solutions are bespoke, one of our senior design engineers will be available to discuss your requirements and how we can assist.

Also on the stand will be a range of bf1systems wiring harnesses showing capabilities derived from supplying motorsport customers around the globe for over 22 years, and integrated composite parts including the 488 GTE/GT3 steering wheel and switch panel, the Aston Martin Vulcan steering wheel and a current F1 wheel. Visitors to the stand will be able to get up close and personal with the components and see them in operation.

---
2015 Ford Mustang M14 x 1.50 Wheel Stud Kits
ARP Automotive Racing Products, 3 November 2016

ARP's Performance R&D Division has just released two new M14 x 1.50 wheel stud kits for 2015
Ford Mustang applications. ARP wheel studs are manufactured from premium grade heat treated
8740 chrome moly steel, nominally rated at 190,000 psi tensile strength and cadmium plated for
extra durability. These studs are able to easily handle the tremendous acceleration, shock loads
and lateral forces found in racing applications. Available in both 2.935" UHL (0.500" over stock)
and 3.435" UHL (1.00" over stock) and packaged in fi ve-piece packs.
Part
---
Cosworth at PMW Expo 2016
Cosworth, 3 November 2016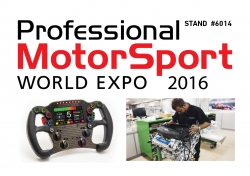 Promoting our presence and new products to 2017
---
The best deal since the HANS Club Series by Stand 21: the HANS Club Series 2 by Stand 21
Stand 21, 3 November 2016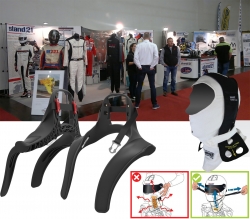 Still unbelievably priced, while decreasing in weight and offering unanimously appreciated ergonomics.

After 5 years of unmatched success, the HANS® Club will evolve to gain notable weight savings while keeping high levels of comfort and safety.
Stand 21 capitalizes on their almost 15 years of know-how in HANS® development to prepare the launch of the Club Series 2 model.
Made of injected resin with carbon, this new HANS® will be available in sizes 20°M & 20°L, like its predecessor, in order to please almost all racing drivers. It will be also notably lighter than the HANS® Club Series 1.
With this evolution, you no longer have to choose between price and comfort: HANS® Club Series 2 optimizes both!

Find out more info on this brand new HANS® at the Stand 21 booth of the Professional Motorsport World Expo (#4022).

Take a look at the revolutionary Lid Lifter balaclava too.
This head sock which allows a much safer removal of the helmet from the driver's head after a strong crash has just gained its patent and is now strongly recommended in WRC by the FIA in its Appendix L to the International sporting code.

And, of course, you'll find at your disposal all of the usual Stand 21 custom services, live: suit measuring, helmets fitting, products designing… to prepare your next season with style.
---
SAFETY HARNESSES
MCF S.r.l., 3 November 2016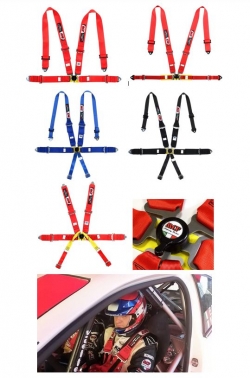 The company MCF S.r.l. has been researching, developing and producing safety belts for the Original Equipment Market and special vehicles, harnesses for military applications and harnesses FIA approved.
---
Warning: getimagesize(/var/www/vhosts/secure.ukimediaevents.com/httpsdocs/products/press-centre/uploads/PMWX16P-1478118018_sm.jpg): failed to open stream: No such file or directory in /var/www/vhosts/ukimediaevents.com/httpdocs/all/press-centre/inc.show-news.php on line 18
Latest panel system, MAGSEAM SEAMLESS wallings
CASELINER s.r.o., 2 November 2016
The CASELINER team will be show their MAGSEAM SEAMLESS WALLING system. Visitors will see our unique and simple walling system, direct at PMW Expo, designed as "the real racing pit box". MAGSEAM seamless wallings system is a special seamless surface panel system using unique technology of magnetic attachment.
---
Motion Control Suspension European Launch at PMWE
Old Hall Performance Ltd, 2 November 2016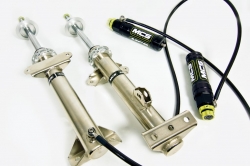 MCS (Motion Controlled Suspension) is the proud manufacturer of the most advanced bolt on damper systems on the market today. With 50 years of experience MCS engineers have been developing unbeatable suspension systems which have been successful in the world of Motorsport.
---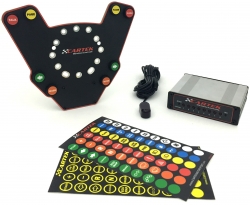 Cartek Motorsport Electronics will be showcasing its new 'Battery Isolator XR', 'Wireless Steering Controls' and 'OBD CAN-Bus Signal Converter'
---
Contactless​ Angle Sensors Including Euro-XPK 'Puck + Magnet' Version - On Show!
Variohm EuroSensor, 31 October 2016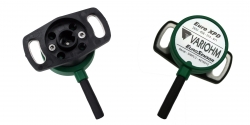 Variohm EuroSensor will be showcasing the new 8 mm D-shaft option EURO-XPD and Puck EURO- XPK to its Hall Effect angle sensor range.
---
New Gearbox Barrel Actuator To Replace Pneumatic Gearshift Components
MEGA-Line RACING ELECTRONIC, 31 October 2016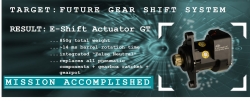 MEGA-Line RACING ELECTRONIC will be showcasing the E-Shift Actuator GT, an e-motor powered direct drive gearbox barrel actuator.
---
Ultra High Performance Engine Gears for F1 and other Super-Performance MotorSport Applications And More ..
Precision Technologies, 28 October 2016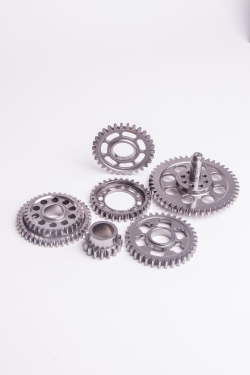 The Precision Technologies team will be on hand to discuss its high precision components, including a selection of engine gears that it manufactures to exacting tolerances; including Formula 1 engine gears that are manufactured to master gear qualities (DIN QU.3 to DIN QU.6, depending on specific customer requirements).
---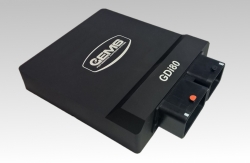 GEMS Performance Electronics will be showcasing its new GDi80 advanced management system for direction injection cylinders for up to 4 cylinders.
---
First time exhibitor introduces brand new pedal assemblies
Tilton Engineering, 27 October 2016

First time exhibitor Tilton Engineering will be introducing its new line of 800-Series pedal assemblies and related 78-Series master cylinders.
---
New extreme temperature power steering fluid
Anglo American Oil Company, 25 October 2016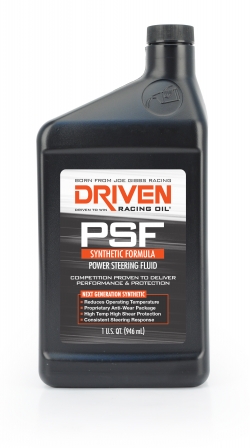 Anglo American Oil Company, the distributor for Driven Racing Oil and Sunoco APEX will use its PMW presence to launch two new products.
---
Jenvey Dynamics Unveil Revolutionary New Range of Heritage Throttle Bodies
Jenvey Dynamics, 25 October 2016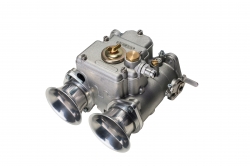 Jenvey Dynamics will be officially unveiling its new Heritage Throttle Body, developed with Aston Martin specialist GTC Engineering.
---
Fluid dynamics of the SPINTRIC air/oil separator
A R E Dry Sump Systems, 24 October 2016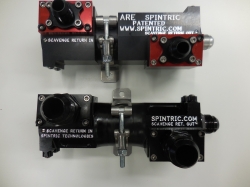 A R E Dry Sump Systems will be showcasing its SPINTRIC air/oil separator, used in dry sump systems worldwide, as well as introducing its new CNC machined aerospace A356 T6 cast dry sump oil tank.
---
Complete KERS Competency & Integration Presented at The Show
Podium Engineering, 24 October 2016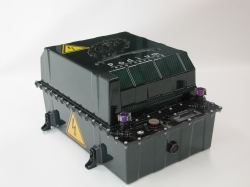 Podium Engineering will be showcasing its latest KERS systems and multi-disciplinary skills and competencies developed specifically for race car engineering and development.
---
New Digital Race Car Radio System - On Show
Autotel Digital Race Radio, 21 October 2016

Professional race communications and telemetry system suppliers Autotel Digital Race Radio will be presenting its new Race 600D System, a full noise cancelling digital race radio system designed to be available at an affordable price.
---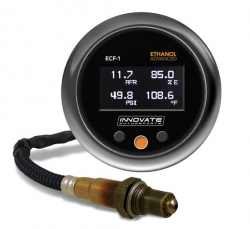 Innovate Motorsports/PMI Europe B.V. will be showcasing its Ethanol Advanced gauges that combining its patented DirectDigital™ O2 sensor control technology with application specific sensors, an OLED display, and an ethanol content sensor that also measures fuel temperature.
---
Wireless Lap Data and Camera Systems - On Show!
RN Vision, 18 October 2016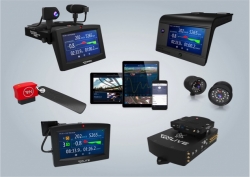 RN Vision will be showcasing the RN Lite, RN One and RN Pro devices, the company's range of lap data recording and analysis devices.
---
Latest Test Systems For MotorSport Powertrains - On Show!
Kratzer Automation, 18 October 2016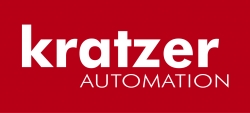 Kratzer Automation will be presenting its range of highly efficient testing solutions for motorsport research and development, including PAtools TX and testXplorer.
---
Heat Protection Way Beyond Capability of Conventional Composite Materials - On Show!
SS Tube Technology, 11 October 2016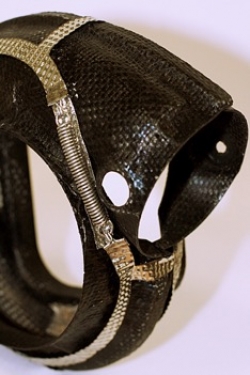 SS Tube Technology (SSTT) will be showcasing its new insulation product CeramicLite®, which is based around a Ceramic Matrix Composite material.
---
Two New Trailers From 'Racetrailer.com' On Show
Racetrailer.com, 11 October 2016

Racetrailer.com returns to Professional Motorsport World Expo 2016 with two new trailers for the 2017 season.
---
Super lightweight aluminium brake pedal box and hydraulic handbrake on show
obp Motorsport, 10 October 2016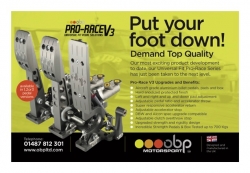 obp Motorsport will be showcasing its Pro-Race V3 Bias Brake Pedal Box and Pro-Drift V3 Hydraulic Handbrakes, both manufactured using CNC billet aircraft grade aluminium.
---
New Range Of CFRP Composite Prop-Shafts
Lentus Composites, 5 October 2016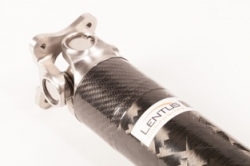 Lentus Composites will be showcasing its newly developed range of CFRP prop-shafts and flexible drive couplings for motorsport applications.
---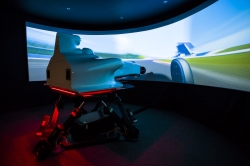 Base Performance Simulators (BPS) will announce a new software partnership at PMW 2016.
---
Lightweight 93-Way Connector - On Show
TE Connectivity, 29 September 2016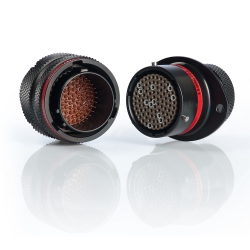 TE Connectivity will be displaying its DEUTSCH Autosport Double Density (ASDD) connector family.
---
Bilstein to Demonstrate Set-Up Techniques and Equipment
thyssenkrupp Bilstein, 28 September 2016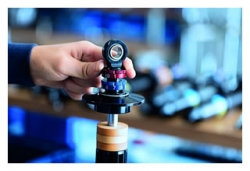 Finding the perfect setup for a racing car is as complex as making an exact long-term weather fore-cast: if you consider variables such as tire pressure, aerodynamics, vehicle height and many more, there are literally millions of different combinations. To avoid total confusion in the heat of the race, Bilstein uses a very plausible and catchy adjustment system for their motorsport products and applications.
---
Resin Transfer Moulding for lightweight parts
Titan, 27 September 2016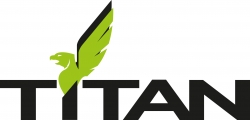 Titan returns to Professional MotorSport World Expo for the 10 th year in a row, launching a new range of products, including those developed for Ford Ecoboost 1.6l and 2.3l engines.
---
New Tire Temperature Sensors, TPMS and More!
bf1systems, 22 September 2016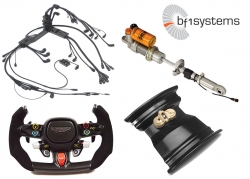 bf1systems will be showcasing its latest IRTPTMS wheel sensor, capable of measuring the temperature of the inner tyre carcass at 5 user-selectable points.
---
Powerful dash display & logger
PLEX TUNING, 15 September 2016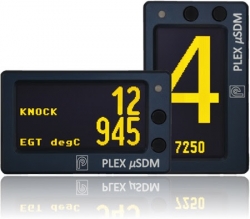 PLEX TUNING will be revealing its flagship SDM-700 Dash Display & Logger, a versatile 50Hz GPS/IMU Module and Logger (PLEX VMU-900) and PLEX μSDM, its new feature-packed Micro Dash Displays.
---
Low cost banner panel system
Quentor, 13 September 2016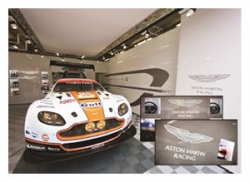 Quentor will be showcasing its new 'Fast Track Q' Banner Panel System, a lower-cost option to exist alongside its flagship 'Fast Track' system.
---
Race ready sleeves
L.A. SLEEVE, 7 September 2016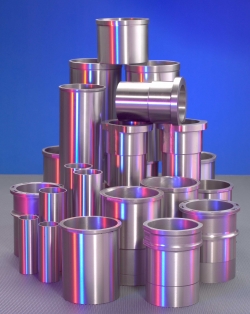 L.A. SLEEVE will be showcasing its Moly2000 Race Ready sleeves, manufactured from the company's specially formulated centrifugally spun-cast ductile iron.
---
Electrifying motorsport - Bosch makes racing karts clean and quiet
Bosch Engineering GmbH, 8 August 2016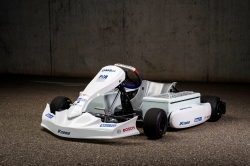 -Bosch develops electric powertrain for motorsport kart prototype together with FIA and German Motorsport Association
-48-volt system makes karting emissions-free, quiet, and agile
-Bosch series production technology powers the electric racing kart
-"Electrification will bring more excitement, driving pleasure, and greater efficiency to motorsport," says Dr. Markus Heyn, member of the board of management of Robert Bosch GmbH
---